Transparency builds trust and strong brands
On 11 September it was once again time to challenge textile and fashion companies to take further steps in their sustainability work. Some 30 companies in the industry, including AB Blåkläder and Husqvarna AB, were represented at Textile Challenge 2 with the theme "Transparency & Brand Activism." In addition to being inspired by speakers in the field, companies shared how they work with transparency in their value chains today and discussed how they can develop in the field of building sustainable brands that meet customers' ever higher demands.
After the workshop, about ten companies chose to register their interest in being involved in the work of future projects within Textile & Fashion in 2030.
Textile Challenge 2 is the second in the series to provide the industry with insights and tools to create a sustainable future for the textile and fashion industry. During the day, participants listened to lectures that dealt with consumers' expectations of transparency, the industry's need to develop in regards to brand activism, what laws and guidelines are relevant, and tools and methods that can contribute to more transparent value chains.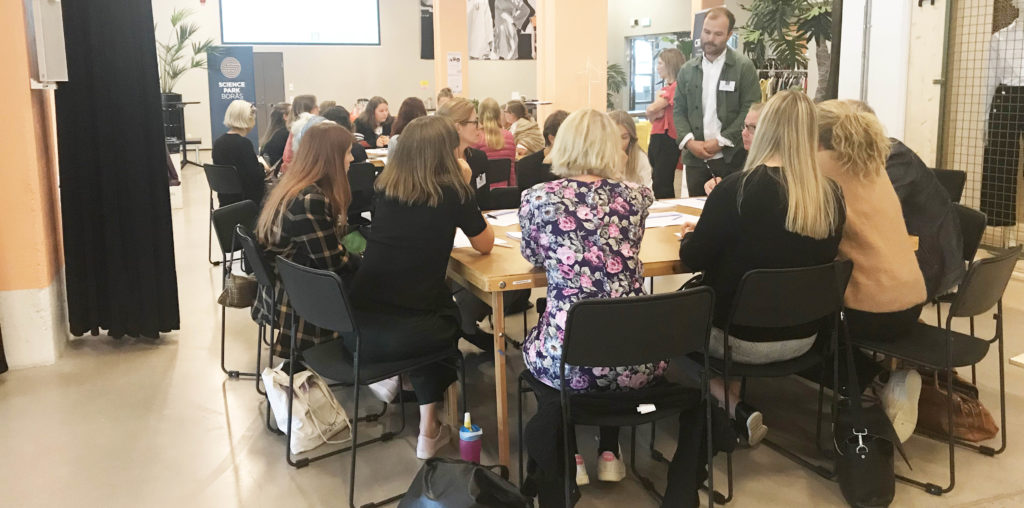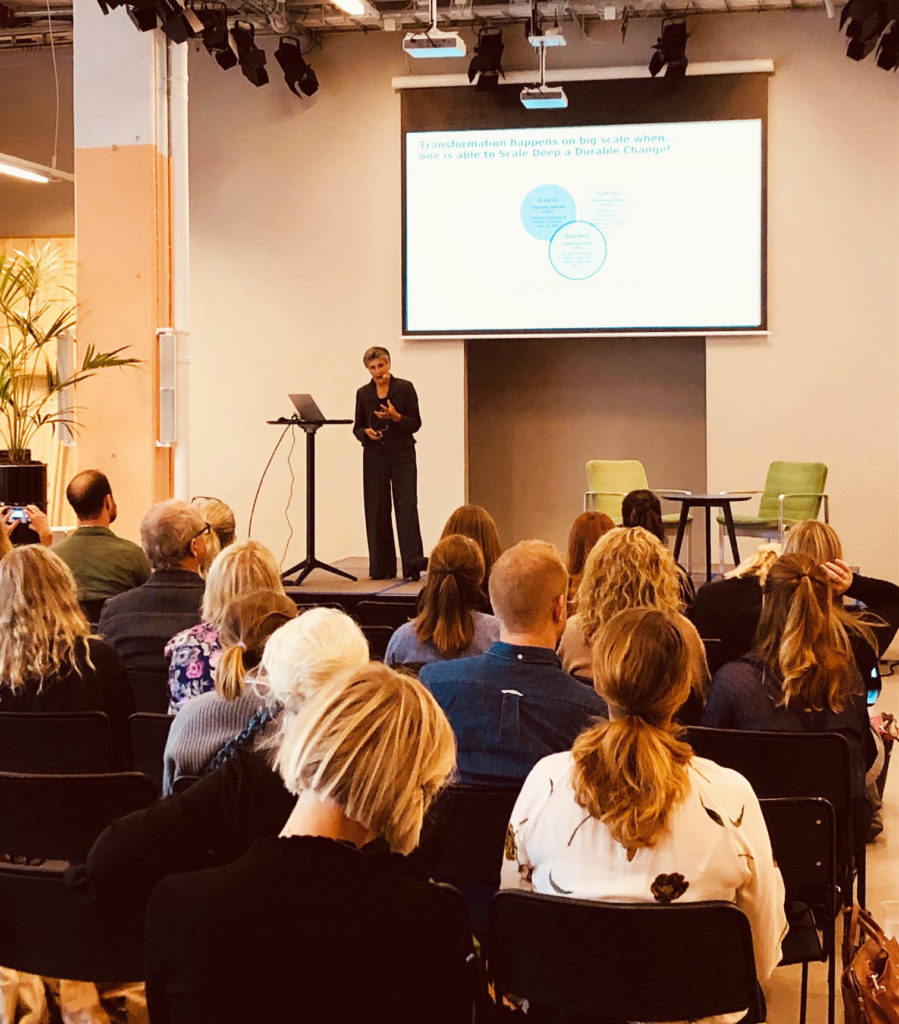 Today's speakers and subject:
Simonetta Carbonaro, Professor at the Swedish School of Textiles in Humanistic Marketing and Design Management.
– Brand Activism: What is Good and What is Bad
– Update on the Higg Transparency project
>>>Speaker Presentation (PDF)
Caroline Holme, leads the European team at GlobeScan and is responsible for strategy, planning and marketing.
– Business Case of Transparency
– Risks and opportunities with consumer facing transparency
>>>Speaker Presentation (PDF)
Rebecca Uggla, Administrator at the Swedish Environmental Protection Agency with a focus on resource efficiency and circular economy.
"When and how do consumers want information about sustainable consumption?
>>>Speaker Presentation (PDF)
Cecilia Mattsson, Swedish Environmental Protection Agency, Administrator with a focus on resource efficiency and life cycle perspective in policy.
– Environmental Footprint – EU Environmental Footprint (PEF/OEF)
>>>Speaker Presentation (PDF)
Christina Jönsson and Lisa Schwarz Bour, RISE Research Institutes of Sweden with a focus on textiles, LCA and chemical legislation and chemical management.
– Chemical legislation and the need for information sharing.
>>>Speaker Presentation (PDF)
Filmed material from the seminar can be found in our Media archive.
>>>Textile & Fashion Media archive