Exhibition concept within Textile & Fashion 2030
Exposé is a design-driven public exhibition concept within the framework of Textile & Fashion 2030 that aims to present and make available visionary and problem-solving examples and the latest in a circular and sustainable textile sector and related research.
Take part of Mobile Exposé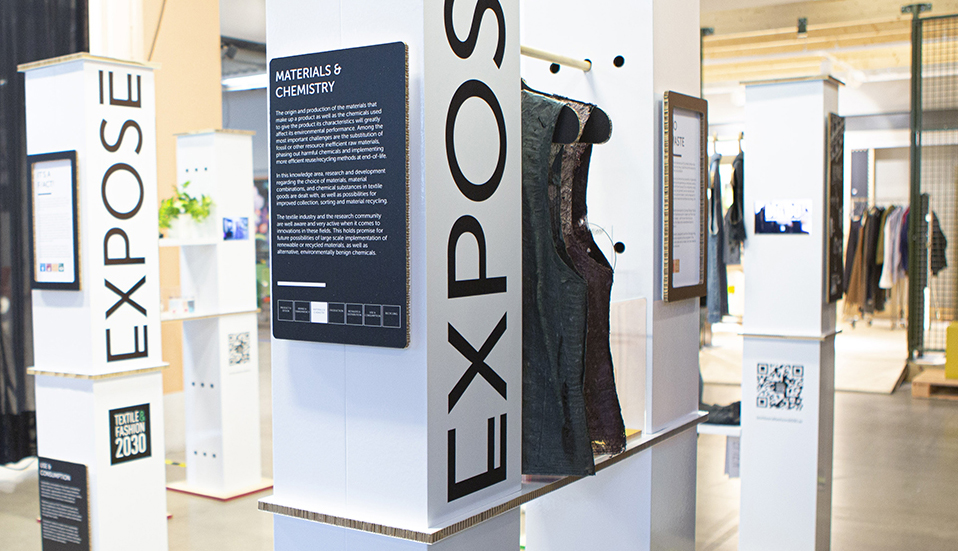 Our mobile version of Exposé consists of self-explanatory modules in lightweight material with inspiring content. Do you want to receive and set up the modules of the mobile Exposé? Or do you have tips about an interesting project / material that should be shown in the Exposén?
---
Photos of Exposé
Mobile Exposé



Photos from earlier exhibitions

Nationell Verkstad 2019 in Textile Fashion Center, Borås