Textile & Fashion 2030 launches the Digital Exposé – an interactive exhibition environment in which sustainable concepts and solutions from various actors are displayed in order to make research accessible and to inspire companies and consumers.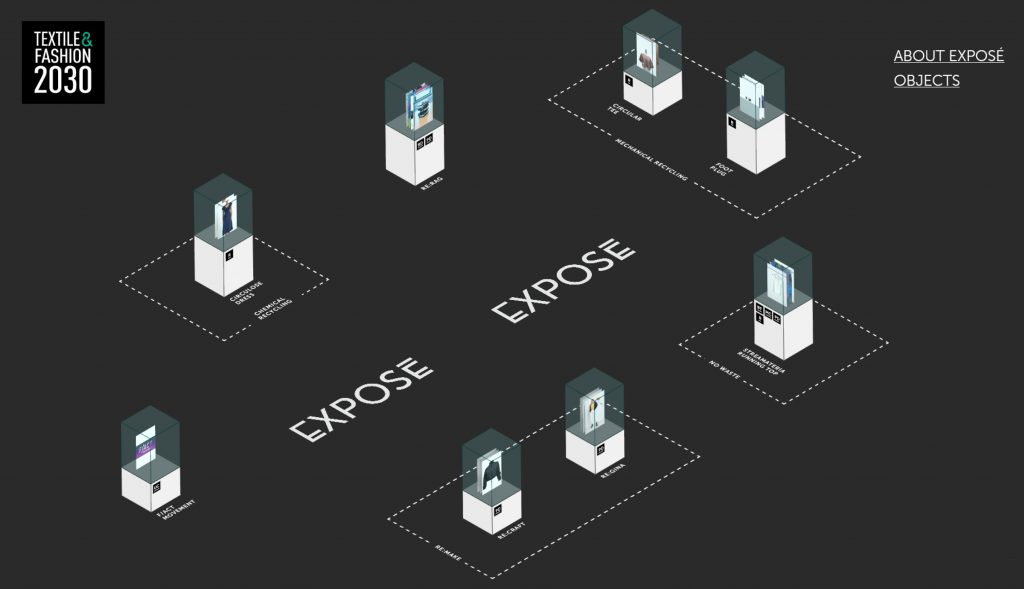 With pictures, film, and text, visitors can take part in inspiring exhibition objects, their production, and the process behind them. Common for all objects are the visionary ideas that pave the way for a more sustainable future through experimental working methods. The Digital Exposé offers a unique experience in which the visitor chooses which objects and which information they want to see.   
Accessible and secure
By developing the previously established physical Exposé into a digital equivalent, the opportunity has been opened to make the Exposé accessible to a larger audience with more objects, while also being adapted to the pandemic.
"The digital version of the Exposé has a large reach, both nationally and internationally. Its inspiring material has been made available whenever you want and wherever you are. Flexibility is the key, both for the exhibitor and for the spectator," said Niina Hernández who is Project Leader for the Exposé.
The exhibition objects are linked to the global sustainability goals and the visitor can see how a solution or prototype has been developed from the idea stage to, in some cases, commercial products. In the Digital Exposé, you will find works that have developed from student work and research into products from larger companies such as Stadium and H&M.
"With the Digital Expose, we can easily show excellent and inspiring examples from both business and research. Through this digital exhibition, we want to show what can be done that actually contributes to the fulfillment of the global goals in Agenda 2030," says Anett Aldman, Project Leader for Textile & Fashion 2030. The idea is to inspire others to make a difference, whether you are a company, a decision-maker, or a consumer!" continued Anett Aldman.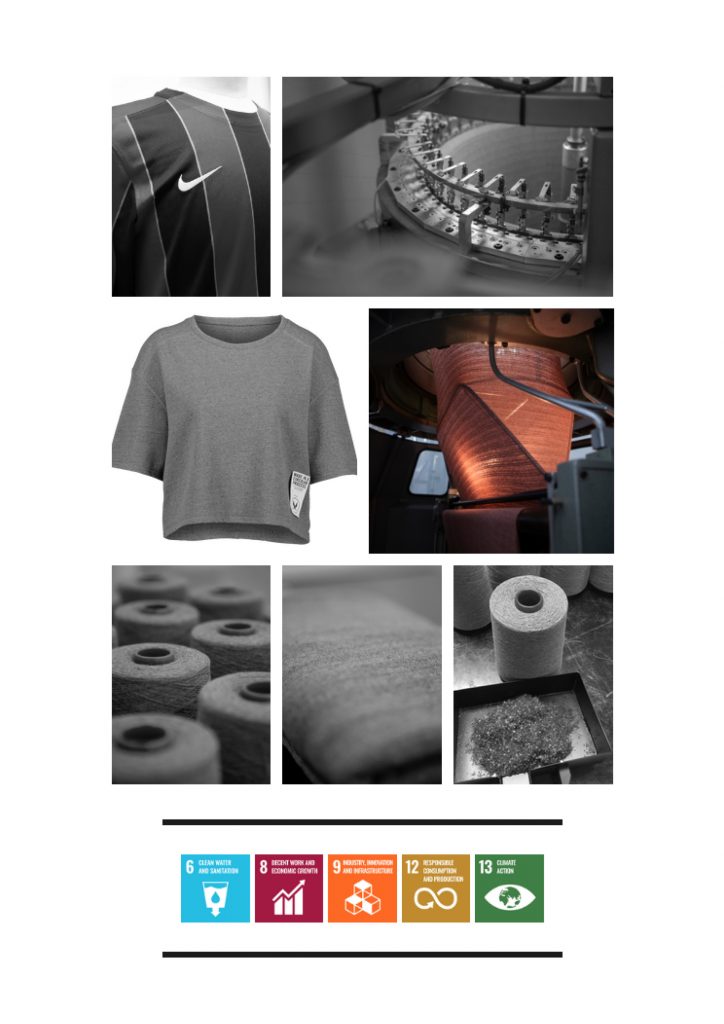 Versatile and unique experience
The concept around the exhibition is flexible in that it is continuously filled with new exhibition objects. The objects can also be regrouped according to different themes or current events, which contributes to making the experience itself versatile and unique, as well.
The exhibition is presented in English, which makes it accessible to an international audience and international actors.
Here you can visit the Digital Exposé
Read more about the exhibition concept Exposé