Textile & Fashion 2030 are inviting you to take part in the International Summit 2021
On 26 October, Textile & Fashion 2030 will live broadcast the International Summit 2021 Big DO Design Hackathon to inspire companies and increase insight among decision-makers and other stakeholders about the challenges and opportunities related to sustainability within the textile and fashion industry.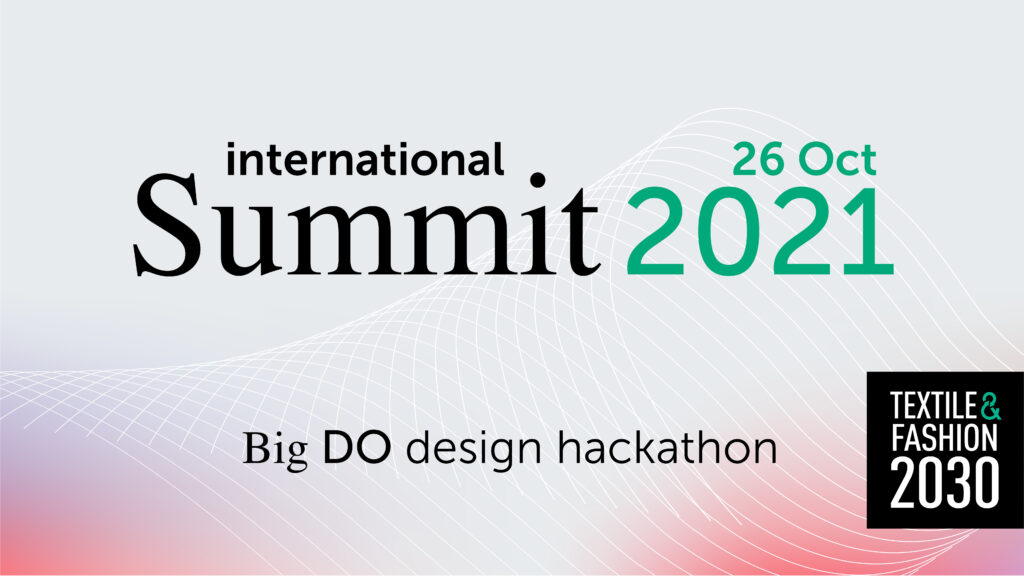 An inspiring afternoon
This event will focus on the results from the Big DO design hackathon, which will take place in Sweden, South Africa and USA during 2021. With the Sustainable Development Goals as a baseline, the participants will have created design concepts that transcend ideas of what is sustainable in the apparel and textile industry. On 26 October, they will show us the results!
With the Textile & Fashion 2030 Summit, we encourage companies to challenge themselves, and for the industry and customers to find new ways to increase profitability while having a positive environmental impact. By highlighting international innovations and sharing good examples, the purpose is to increase the industry´s awareness of active choices that affect sustainability.
Invited guests will give a different perspective on the matter, mixed with reflections from the Big DO participants. We look forward to an inspiring and visionary afternoon, and we want you to join us!
Info about the event:
Date: October 26
Time: 3 pm – 6 pm CET
Place: Digital event, live broadcast from Textile Fashion Center in Borås, Sweden.
Be sure to save the date – 26 October.
We will update with program information continuously.
Register for the summit
Watch the live event
To access the event, please use this link
Within Textile & Fashion 2030, we intend to strengthen the positive forces already at work and through increased international cooperation ensure that the Swedish textile and fashion industry's contributions to meeting the global goals of Agenda 2030 are realized.