Exhibition concept within Textile & Fashion 2030
Exposé is a design-driven public exhibition concept within the framework of Textile & Fashion 2030 that aims to present and make available visionary and problem-solving examples and the latest in a circular and sustainable textile sector and related research.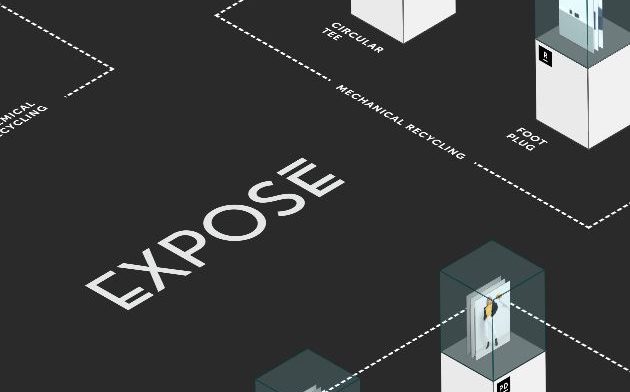 Digital Exposé

an interactive exhibition environment where sustainable concepts and solutions from various actors are displayed to make research accessible and inspire companies and consumers. Welcome – and be inspired!