Speakers

Ulrika Modéer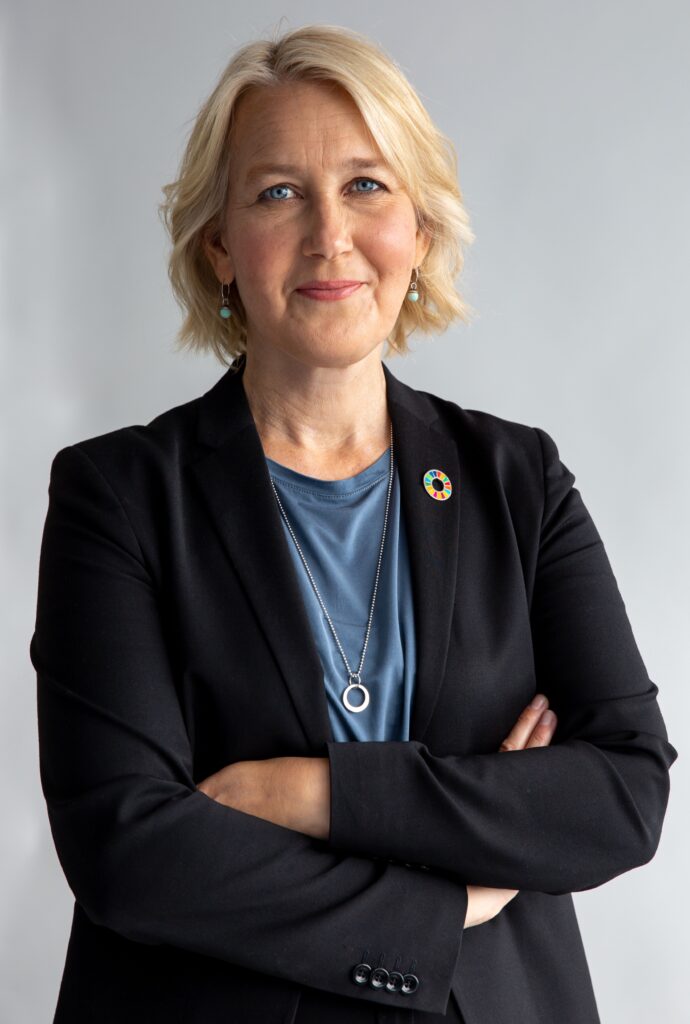 Assistant Secretary General & Director of Bureau of External Relations & Advocacy @UNDP
Ms. Ulrika Modéer officially began her role on 20 August 2018 as UNDP's Assistant Administrator and Director of the Bureau of External Relations and Advocacy. In this role she leads the organization in nurturing and growing key relationships with Member States, and new and emerging partners, as well as lead UNDP's communications and advocacy, as it works to realize the vision of the Sustainable Development Goals.

Ms. Modéer previously served as Sweden's State Secretary for International Development Cooperation and Climate and has been instrumental in reshaping the country's international development cooperation to support the achievement of the 2030 Agenda.

She combines a strong policy background with parliamentary and civil society experience and has had several assignments in Latin America (Bolivia, Guatemala) and Africa (Mozambique/South Africa). Ms. Modéer holds a BA in International Relations from the University of Gothenburg, Sweden. Born in 1969, Ms. Modéer is married with three children.

Vincent Stanley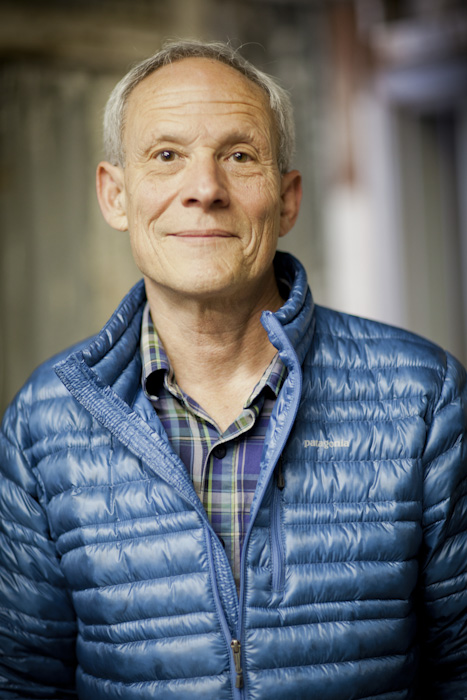 Director of Philosophy at Patagonia, Inc.
Vincent Stanley, co-author with Yvon Chouinard of The Responsible Company, has been with Patagonia on and off since its beginning in 1973, for many of those years in key roles as head of sales or marketing. More informally, he is Patagonia's long-time chief storyteller.

Vincent helped develop the Footprint Chronicles, the company's interactive website that outlines the social and environmental impact of its products; the Common Threads Partnership (precursor of Worn Wear); and Patagonia Books. He currently serves as Patagonia company philosopher and is a resident fellow at the Yale Center for Business and Environment. He is also a poet whose work has appeared in Best American Poetry. He and his wife, the writer Nora Gallagher, live in Santa Barbara.

Michael Neal Schragger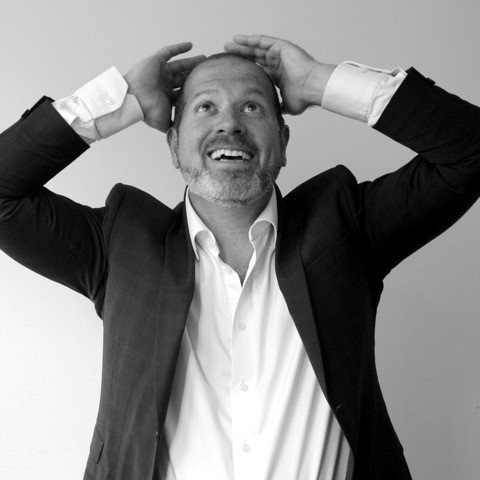 Founder and Director of The Sustainable Fashion Academy (SFA) and The Swedish Textiles Initiative for Climate Action (STICA).
Michael has been working at the forefront of the sustainability movement for more than twenty years. In 2010, Michael founded the Sustainable Fashion Academy (SFA), a non-profit organisation whose mission is to rapidly accelerate societal progress to science-based sustainability targets and the global sustainability goals (SDGs) by leveraging the power and influence of the apparel industry.

More recently Michael initiated The Swedish Textiles Initiative for Climate Action (STICA), a platform for ensuring Nordic companies and industry stakeholders set science-based climate targets and work actively to reduce GHG emissions in line with the 1,5-degree warming pathway.

Michael is also the creator and host of the Big Closets Small Planet podcast, sits on the advisory boards for a range of global sustainable apparel initiatives, and is a frequent key note speaker.
Christiane Dolva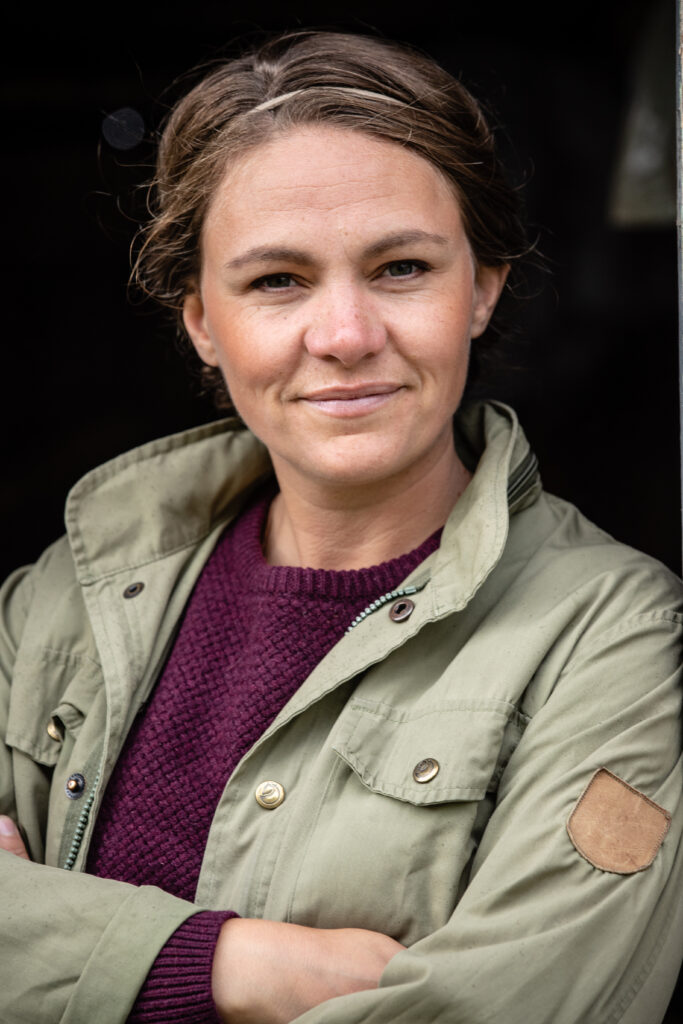 Global Sustainability Director at Fjällräven
Passionate about sustainable leadership, marrying the powerful effects of high sustainability ambitions with the act of inspiring and creating motivated and efficient organizations. Work to create teamwork, motivation, and awareness to deliver high performing, sustainable output. Responsible for driving strategic change in long-term business development with sustainability as a core innovation driver for needed change.
Experienced as an advisor in sustainability and building management systems since 2007. Entrepreneurial experience from founding the consultant firm Sustema in 2009. Found my home in the outdoor industry, combining my passion for nature and the outdoors with influencing people and organisations to put efforts towards building a sound and efficient sustainability platform, to preserve nature, and business.

Awarded Business Woman of the year by the Swedish Sports association in 2020. Frequent speaker at conferences and seminars with a passion for making complex issues engaging, clear, understandable, and motivating. Board experience from the Scandinavian Outdoor Group and MISTRA Sports and Outdoor.
Xzavier Zulu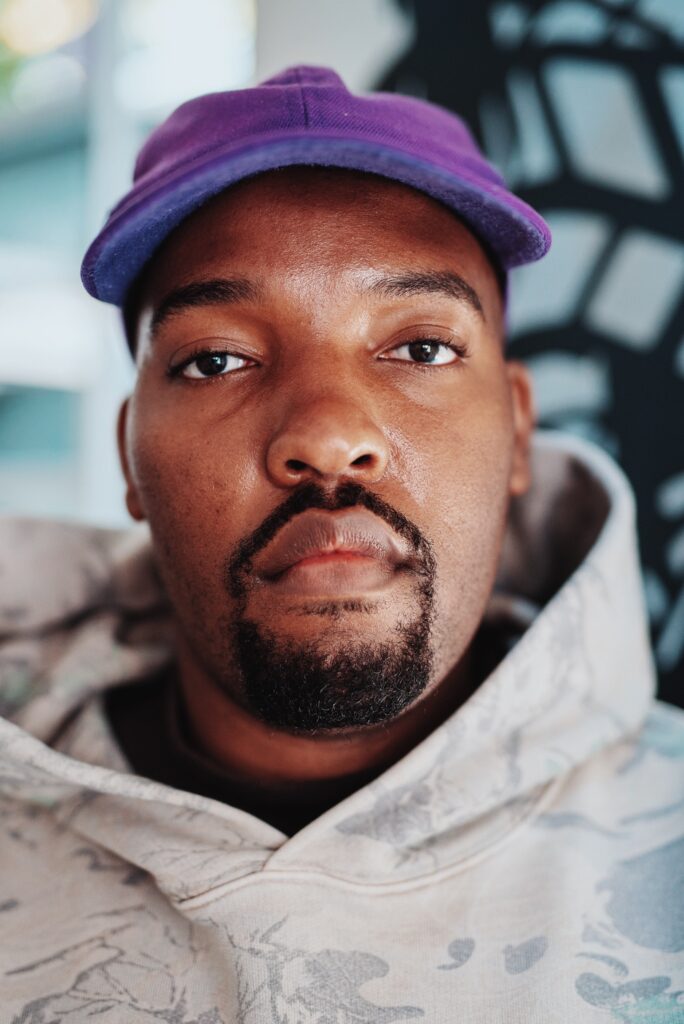 Art Director & Upcycler
South African art director, upcycler and creative consultant Xzavier Zulu – also known as Ricky Kunene, came to prominence as one of the faces and storytellers behind multidisciplinary creative collective, The Sartists.

Since then he has become one of the emerging voices within the conversation of sustainability with his ever-evolving upcycling series, EVERYTHING IS A SAMPLE, which sees Zulu share his love of denim and unique co-op design upcycling process to create "one-of-none" pieces created from thrifted denim garments.
Dr Lewis Akenji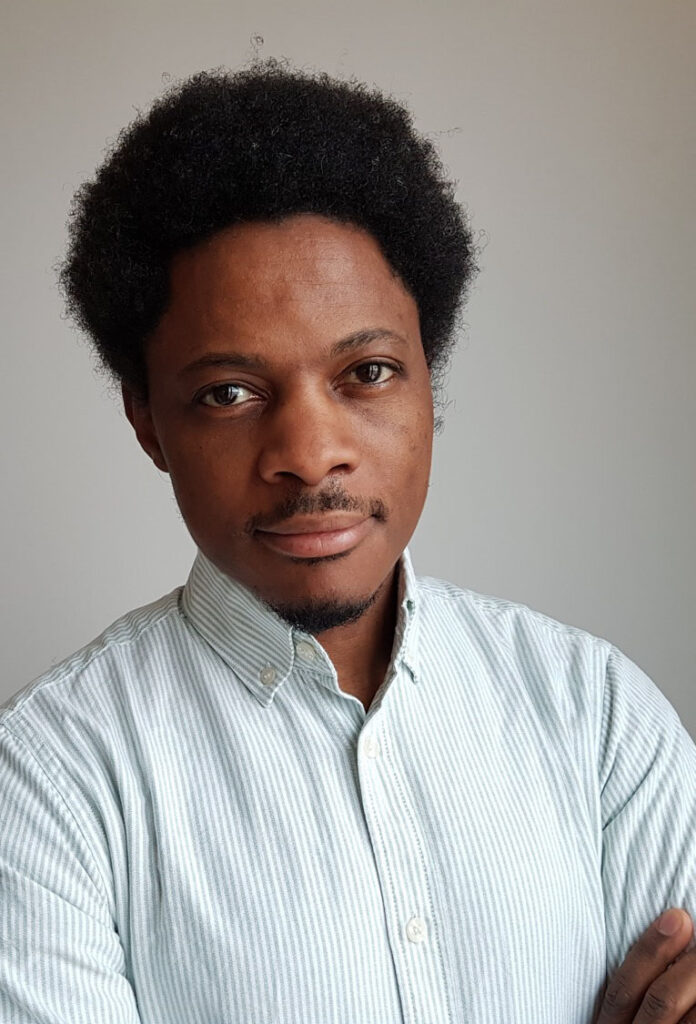 Hot or Cool Institute
Lewis Akenji is Managing Director of the Berlin-based think tank Hot or Cool Institute. Prior to that he was Executive Director of SEED, the UN partnership that promotes entrepreneurship for sustainable development. He leads the policy research program on 1.5-degree lifestyles. He has an M.Sc. Sustainable Resource Management and a Ph.D. Political Economy.
Håkan Juholt
Ambassador, Embassy of Sweden, Pretoria, South Africa
Håkan Juholt is the Swedish Ambassador in Pretoria, South Africa. Prior to that he was the Swedish Ambassador to the Republic of Iceland 2017-2020, as well as the Chairman for the Social democratic party of Sweden 2011-2012, and member of Swedish parliament Riksdagen during 1994-2016. Born in 1962, he is married with two children.
Birgitta Losman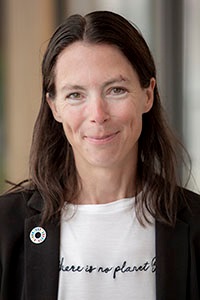 Sustainability strategist at the University of Borås
Work specifically with sustainable consumption and demand perspectives on green transition. Appointed by the Swedish Government to lead an inquiry with the task to propose an extended producer responsibility (EPR) for textiles 2020.

Member of the Expert Group on The Change of Behaviour from Linear to Circular Economy (Delegation for Circular Economy) and responsible for the textile case study on sustainable textile consumption 2021 within this Expert group. Background in environmental movement, politics and entrepreneurship.
Maria Brogren
Science & Innovation Counsellor at the Embassy of Sweden to the USA
Dr. Maria Brogren is Sweden's Science & Innovation Counsellor in the U.S. since August 2021. Her role is to promote cooperation between Sweden and the U.S. in the areas of research, innovation, and higher education, by developing and growing relationships between stakeholders. Focus areas are the green transition, digitization, and life science.
Previously, Dr. Brogren was Director of Sustainability & Innovation at WSP Sweden, part of the global analysis and engineering consultancy WSP. Dr. Brogren has a strong background in energy, and experience from working with research policy on national, EU and global level. She has also worked with sustainability in the construction sector for several years. Dr. Brogren holds a Ph.D. in Engineering Physics from Uppsala University. She lives with her husband and two daughters in Washington D.C.
Alice Bah Kuhnke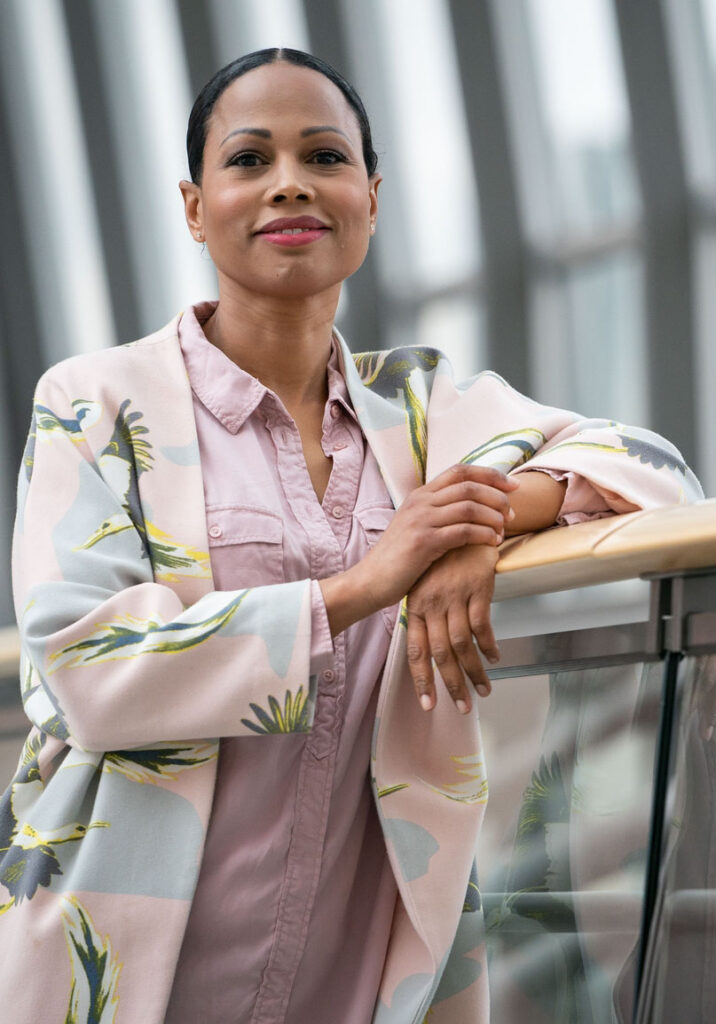 Member of the European Parliament
Alice Bah Kuhnke is a member of the European Parliament from Sweden and vice-chair of the Greens/EFA party group. She is full member of the Committee on Civil Liberties, Justice and Home Affairs and the Greens/EFA's Coordinator in the Committee on Women's Rights and Gender Equality.
In addition, she is co-chair of the European Parliament's Intergroup on the Green New Deal, which brings together MEPs from different political groups in the parliament. In this capacity she has launched a policy initiative with the objective to add ambition and provide input to the forthcoming EU Textile Strategy, and regularly engages with stakeholders and the Commission to find an effective path forward for the fashion sector in the much-needed green and just transition. Before she came to the European Parliament, she was Minister for Culture and Democracy in the Swedish Government.
Jonas Larsson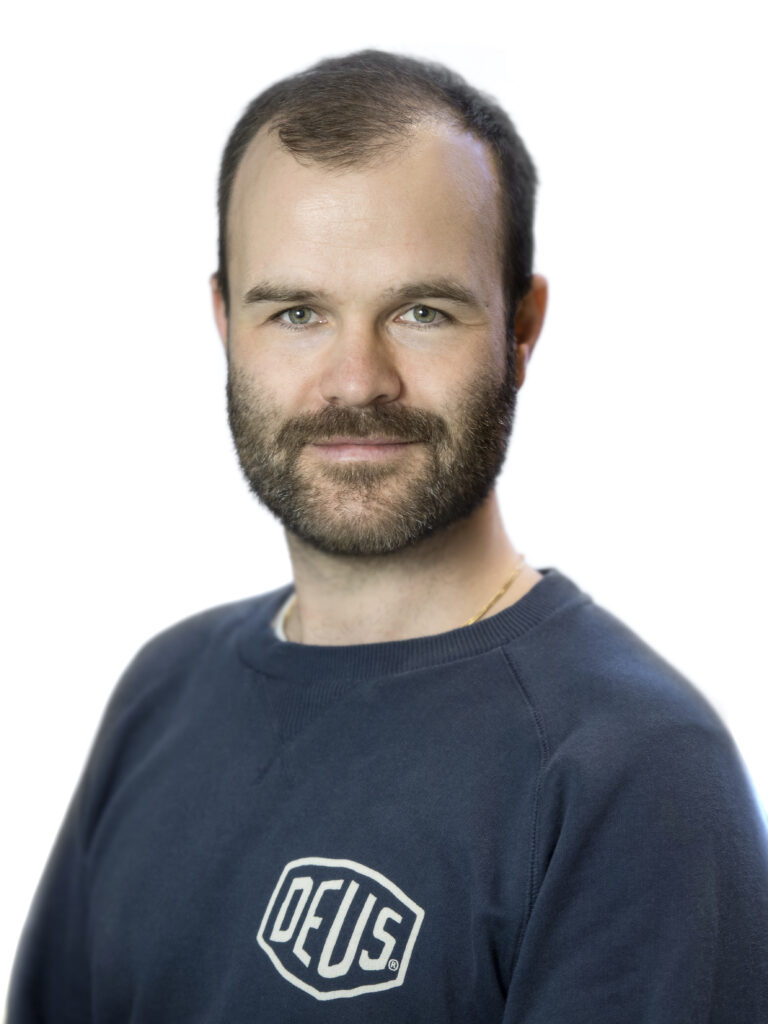 Associate professor in textiles and fashion, The Swedish School of Textiles
Jonas Larsson is associate professor in textiles and fashion at The Swedish School of Textiles, University of Borås.
His focus is on creating resource efficient value chains for textile products. This includes developing tools and processes for transparency, on-demand manufacturing, reuse and recycling, and regeneration of natural systems.
Adrian Zethraeus
Project manager, Science Park Borås
Adrian is a project manager at Science Park Borås, University of Borås and works with sustainable development in the textile and fashion industry.
Adrian's project revolves around the transition to circular economy with special focus on design- and consumption related issues. He is the leader of the initiatives re:textile and F/ACT Movement.
Erik Valvring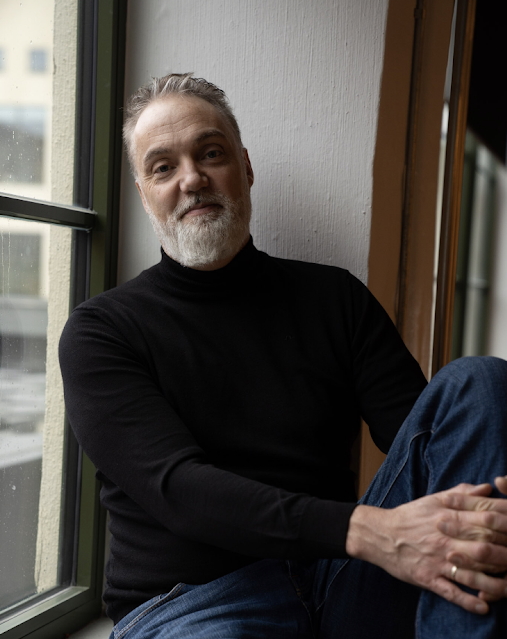 Innovation Strategist at Science Park Borås
Erik Valvring has +20 years of experience working with Innovation in several industries and is currently focusing on Business Modeling and Strategies for the transition to a Circular Economy in textiles and fashion.
Erik Valvring is the leader of circular initiatives such as CircularHub and the MicroFactory project to create sustainable companies at Sciene Park Borås, University of Borås.
Other speakers
More speakers will follow shortly.
Moderators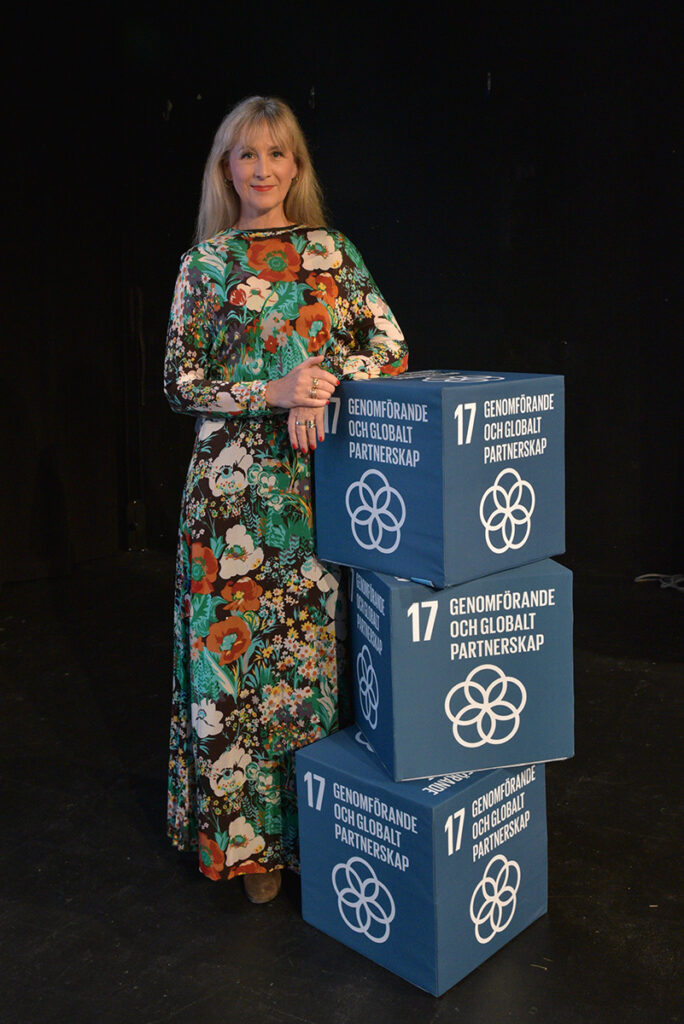 Catarina Rolfsdotter-Jansson
"She is an expert moderator, program host and lecturer focusing on sustainable development Her work is based on her journalistic profession and she has had a special interest for sustainable fashion since the nineties when she covered the NY fashion shows. Catarina is chair of the independent think tank Global Utmaning (Global Challenge) and hosts the We Don´t Have Time broadcasts that have 8 million viewers."
Annegret Affolderbach
Annegret Affolderbach is a cultural futurist and experiential designer based between London, Johannesburg and Berlin. With wide-reaching vision for planet and people, her work awakens us to the unexpected rooted in cultures, lifestyles and nature. She was part of pioneering the sustainable fashion movement creating award-winning brand Choolips.
She is co-creator of ´For Water For Life – The Water Podcast' and writer at 'The Future Is Beautiful' podcast. In her role as Editor for Africa at WGSN.com, she traveled across Africa researching cultures and lifestyles creating published works speaking of emerging cultures and creative economies.
Read more: